Bristol Radical History Week 2007
Witches, Pirates & Smugglers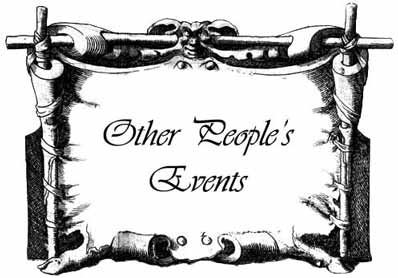 These events are not presented by Bristol Radical History Group but are happening during Radical History Week 2007. Both events are well worth attending. Unfortunately they are on at the same time, so choose carefully.
The Floating Dungeon: A History Of The Slave Ship
Date: Sunday 4th November
Venue: The Empire and Commonwealth Museum
Time: 3.00 pm,
Price: Free
Speaker: Marcus Rediker
Many people in Britain and around the world have a romantic fascination with tall ships - all of them, that is, except the most important one: the slave ship, which has been too horrible to contemplate. This lecture explores the largely unexamined history of the vessel that made possible history's greatest forced migration and the rise of Atlantic capitalism. To the extent that European, African, and American societies are haunted by the legacies of race, class, and slavery, the slaver is the ghost ship of our modern consciousness.
This event is FREE and the general public are welcome but it will be necessary to reserve a place. All attendees will also have FREE entry to the Museum galleries, including 'Breaking the Chains'.
Why Remember? The Slave Trade, Slavery And Abolition
Price: Sunday 4th Novermber,
Venue: The Broadmead Baptist Church,
Time: 3.00 pm,
Price: Free
Speaker: Professor Catherine Hall.
Catherine Hall is professor of Modern British Social and Cutural History, University College, London. She has researched the relationship between Britain and its empire in the 19th and 20th centuries.
A Lecture about Bristol's connection with the slave trade, slaver and its abolition.